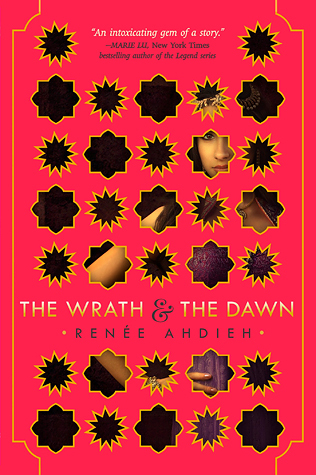 Author
: Renee Ahdieh
Info
: Putnam's Sons Books for Young Readers, copyright 2015, 388 pages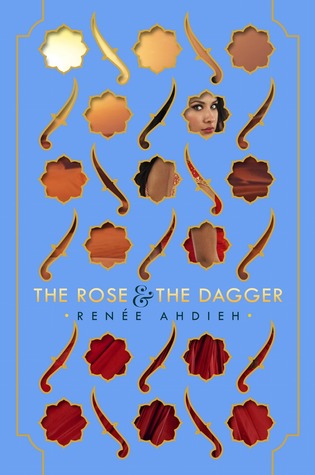 One Life to One Dawn.
In a land ruled by a murderous boy-king, each dawn brings heartache to a new family. Khalid, the eighteen-year-old Caliph of Khorasan, is a monster. Each night he takes a new bride only to have a silk cord wrapped around her throat come morning. When sixteen-year-old Shahrzad's dearest friend falls victim to Khalid, Shahrzad vows vengeance and volunteers to be his next bride. Shahrzad is determined not only to stay alive, but to end the caliph's reign of terror once and for all.
Night after night, Shahrzad beguiles Khalid, weaving stories that enchant, ensuring her survival, though she knows each dawn could be her last. But something she never expected begins to happen: Khalid is nothing like what she'd imagined him to be. This monster is a boy with a tormented heart. Incredibly, Shahrzad finds herself falling in love. How is this possible? It's an unforgivable betrayal. Still, Shahrzad has come to understand all is not as it seems in this palace of marble and stone. She resolves to uncover whatever secrets lurk and, despite her love, be ready to take Khalid's life as retribution for the many lives he's stolen. Can their love survive this world of stories and secrets?
~Goodreads Description
Shahrzad has one thing one her mind - vengeance for the death of her friend at the hand of the terrible, horrible, no good, very bad Caliph of Khorasan. The rest of the description sums it up pretty well. Khalid isn't what he appears to be, and Shahrzad spends most of the book fighting her feelings for him.
That's simplified and sounds a bit flippant - totally not intended. There's actually quite a bit going on beneath the surface. Curses, wars, old boyfriends, magic carpets.
The Wrath & the Dawn
and its sequel,
The Rose & the Dagger
, really have it all. That's probably why it was recommended a couple hundred times by Watson - one of your friendly, neighborhood librarians. (See recommendations
here
:). Seriously, I dare you to count the number of times you see the book cover!)
While I felt like the "night after night, Shahrzad beguiles Khalid, weaving stories that enchant, ensuring her survival" was a little light on actual stories, Ahdieh herself is a master storyteller. There are a lot of plot elements happening at once, and yet she manages to weave them together seamlessly. She also manages to avoid the pitfall of "I love him. I hate him. I love him. I hate him." The relationship is gradual but heartfelt. Of course, a lot of drama could have been avoided with actual conversation, but then there would be a lot less book.
It's rare to find a teen series with only two books in it. Well done, Ahdieh, well done. The audiobooks were fantastic, and the fast-pace and interesting characters made this a quick, enjoyable read. There are a lot of unfamiliar names that take some time getting used to, but once you've been sucked in, there's no stopping.
I highly recommend
The Wrath & the Dawn
and
The Rose & the Dagger
to anyone who enjoys a fun retelling, adventure, and a little bit of romance. And magic carpets. I'm now pretty sure I need a magic carpet. Life would be better with a magic carpet.
Save
Save