Top Ten Books I Had Planned to Read in 2016...
(But there's always 2017)
Much to my own personal pleasure, I've become a laid back reader. Sure, I make lists, and I enjoy marking things off said lists, but I don't feel held hostage by them. Not any more. Dear readers, I think I'm growing up. These lists are more like guidelines, reminders of stories that I think sound interesting so that maybe, just maybe I'll pick them up one day. These here ten books made it to one of my lists last year, but for any number of reasons they didn't actually get read. But there's always 2017...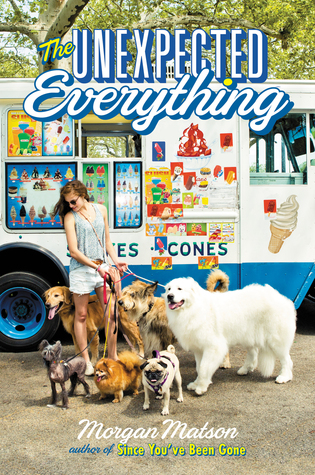 1) The Unexpected Everything by Morgan Matson
2) A Court of Mist and Fury by Sarah J. Maas
3) Revenge and the Wild by Michelle Modesto
4) Ruined by Amy Tintera
5) The Diabolic by S.J. Kincaid
6) The Female of the Species by Mindy McGinnis
7) Saga, Vol. 6 by Brian K. Vaughan
8) Leave Me by Gayle Forman
9) Good Omens by Neil Gaiman
10) Crime and Punishment by Fyodor Dostoyevsky
What's on your list? Happy reading!
Save
Save
Save
Save
Save
Save