Top Ten All Time Favorite Fantasy Novels
(Feature hosted by The Broke and the Bookish)
I'm not 100% sure this list is accurate. Create a list of "favorite" books is as difficult as creating a list of "favorite" songs. What mood am I in? Am I in the mood to laugh? To cry? To go on an epic adventure? My mood really does determine my current "favorite". And how do you define fantasy? does fantasy have to have magic? Or can it mean anything outside of the realm of possibility?
This here list brought up SO many questions. But here is my answer. If science is or could be involved, I don't include it in the fantasy category...and I choose to lump dystopias into that category as well, so some of my "favorites" that could sort of be on this list have been excluded.
That being said, here are my Top Ten All Time Favorite Fantasy Novels. (And I don't take this list lightly, because I 've read a lot. To make it to this list means something. (I mean, not anything series, cause I'm just a book blogger...but for a person who likes to make lists and actually thinks of these things often, it means something)) (And I totally just did a parenthetical statement inside of a parenthetical statement...I think they're getting a little out of hand.)
What's on your list of favorite fantasy novels? Happy reading!
1) A Wrinkle in Time by Madeleine L'Engle
Not just one of my favorite fantasy novels, but my favorite novel of all time. Yep. I like it that much.
2) The Night Circus by Erin Morgenstern
Atmospheric, lyrical, suspenseful, romantic, and beautiful. It's time for a re-listen!
3) The Eyre Affair by Jasper Fforde
While I admit I haven't finished the series - five books in and Fforde's humor and storytelling is at the top of my list.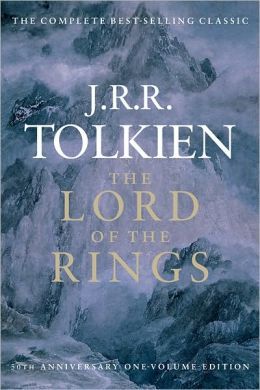 4) The Lord of the Ringsby J.R.R. Tolkien
The gold standard. A truly remarkable feat of writing (even with all of the songs that put me asleep) and a story for the ages.
5) Harry Potter series by J.K. Rowling
They revolutionized children's literature for a reason.
6) The Chronicles of Narnia by C.S. Lewis
Because a girl never stops dreaming of walking the cliffs of Narnia with Aslan by her side.
7) The Lunar Chronicles by Marissa Meyer
Taking something old and making it new is no small feat. Creating an epic tale in the process is just genius.
8) The Princess Bride by William Golding
"Heroes. Giants. Villains. Wizards. True love. - Not just your basic, average, everyday, ordinary, run-of-the-mill, ho-hum fairy tale."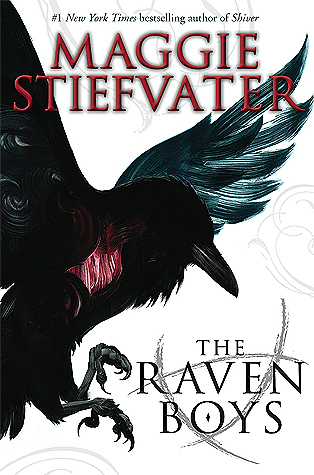 9) The Raven Cycle by Maggie Stiefvater
"She wasn't interested in telling other people's futures. She was interested in going out and finding her own." Oh Maggie. Perfect.
10) My Lady Jane by Cynthia Hand, Jodi Meadows, and Brodi Ashton
I know this book just came out. But I also know I've already read it twice and think about it often. And then I laugh, because this book made me laugh. And I smile, because it was whimsical and endearing. And I dream of writing a book that gives me the feels like this book did. And then I have to talk myself out of reading it again because there are other books that need to be read. And then the cycle starts over.