Ten Things Books Have Made Me Want to Do/Learn
(Feature hosted by The Broke and the Bookish)
I thought and pondered all last evening trying to think of something I read about in a book that I had the strong desire to do or try. I came up with nothing. Well, that's not entirely true. I came up with a lot of things, but nothing legit. Nothing like "that character was a glass blower and now I really want to learn to create beautiful pieces of art using glass and fire." That does sound intriguing, but it also sounds very dangerous. And for a girl who is a self-proclaimed (and often observed) walking accident...glass and fire is a very bad life choice.
So here are some less legit things that I would like to do having reading about them in a book (or 10 things that sent my imagination into a whirlwind of possibility):
1) Receive 13 letters from a dearly departed aunt who sends me on an adventure in Europe
13 Litle Blue Envelopes by Maureen Johnson
2) See a flash mob, outdoor performance of a Shakespeare play in Stratford, England
Just One Day by Gayle Forman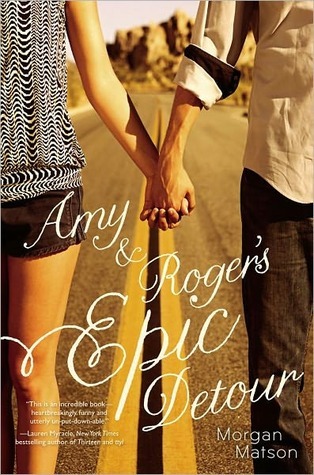 3) Create well-curated playlists for a road trip across the United States
Amy & Roger's Epic Detour by Morgan Matson
4) Get caught up in a conspiracy theory with a secret society that takes me to Prague
The Book of Blood and Shadow by Robin Wasserman
5) Turn into an animal (hopefully something adorable like a pygmy goat or elephant)
My Lady Jane by Cynthia Hand, Jodi Meadows, and Brodi Ashton
6) Play World of Warcraft and find myself a crazy guild that becomes my game loving
dysfunctional family
You're Never Weird on the Internet by Felicia Day
7) Explore a circus that arrives without warning while wearing a red scarf and a fancy Victorian dress
The Night Circus by Erin Morgenstern
8) Live in Colby, North Carolina
The Moon and More by Sarah Dessen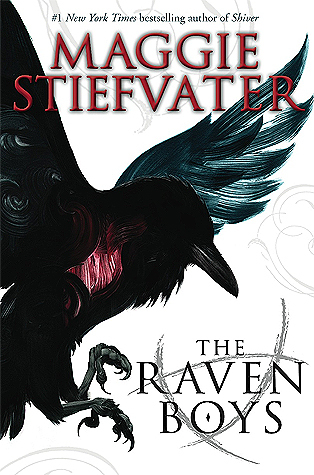 9) Have my fortune told at 300 Fox Way
The Raven Boys by Maggie Stiefvater
10) Attend a class at Mademoiselle Geraldine's Finishing Academy for Young Ladies of Quality
Etiquette and Espionage by Gail Carriger
I also want to meet an alien rock band
(The Prom Goer's Interstellar Excursion
by Chris McCoy), visit the planet Goondocks (
Ready Player One
by Ernest Cline), sit down for a meal made by Claire Waverly (
Garden Spells
by Sarah Addison Allen), and have a conversation with Mrs. Whatsit (
A Wrinkle in Time
by Madeleine L'Engle).
And that's why I love to read. I read to escape. To travel to new places and participate in new adventures. To dream. To love. To imagine.
What's on your list? Happy reading!