Top "Ten" Books I Feel Differently About
(Feature hosted by The Broke and the Bookish)
Only going with 6 titles on this Top Ten Tuesday. It's just one of those kind of days. Apparently I don't have excess brain power to spare.
Some of the following titles grew on me with the passing of time and the opportunity to ponder over the stories. Others didn't fare so well. They were reads that I loved initially, but after absorbing other titles came to realize they weren't really worth the obsessive hype. Not to say they shouldn't be read, but read knowing there are other amazing titles in similar genres out there.
1) I'll Give You the Sun by Jandy Nelson
I was initially very put off. And then I thought it was okay. And while I still have issues with some of the characters, I've come to really appreciate the quality of writing and storytelling. This is a unique story that should be read.
2) Twilight by Stephanie Meyer
I read them all. I enjoyed them all. And now I really want to move on and never have to talk about them again. This librarian is really Twilight-ed out.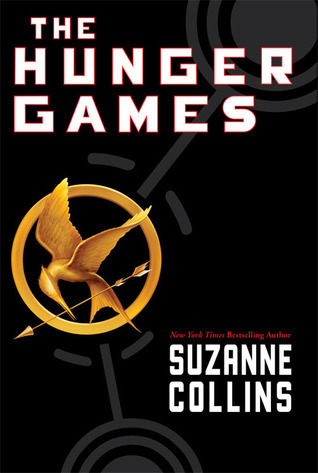 3) The Hunger Games by Suzanne Collins
Another series I initially loved, and might still have the same affection for had the movies not run the story into the ground. They were decent, but four movies and that many plus years talking about them is enough. I've read several other dystopias that stand up much better than the series as a whole.
4) Harry Potter by J.K. Rowling
It might be blasphemous to speak ill of the series. This was a plot-driven story. Well written but not exceptionally written. And while the hype was overwhelming, what Harry Potter did for the book publishing world, for librarians and teachers, is truly spectacular. In my humble opinion, without this seven book series about a boy wizard facing unbelievable odds, we would not be experiencing the amazing resurgence of book nerdom we are today. At The Book Con, Harry Potter shirts, by far, were the most popular fashion...including on this girl, proudly sporting her Gryffindor Quidditch t-shirt. Harry Potter is king. Always. And my appreciation grows with each passing year as my Teen Room is filled with new, exciting titles.
5) Second Chance Summer by Morgan Matson
Contemporary teen fiction is all about the angst, usually centered around a death, and often times maddeningly melodramatic. On the surface, Matson's book isn't much different, but this one is special. The drama builds slowly, happening around the main character instead of too her. You know at the onset what is going to happen. It's no secret. But she takes her time, showing the struggles, and heartache that happen gradual as loss eats away you. So good. And so much better than a lot of similar titles out there.
6) Ask the Passengers by A.S. King
I've read my fair share of LGBT titles over the last couple of years. To be honest, I've only really liked a handful. Ask the Passengers stands out, and it's one I recommend often. King has written a character driven story that isn't a soap-box, topic-driven story. It's just about a girl, falling in love for the first time, and trying to find out what that means. It's kind of beautiful.