Top Ten Characters I Thought I Hated But I Don't
(Feature hosted by The Broke and the Bookish)
Went in my own direction on this one because I couldn't think of any characters that I love and others hated and vice versa. While my book buddies and I have different tastes in books, when we read the same titles, we generally have the same opinion of each of the characters.
Now when it comes to TV shows and movies, the conversation is entirely different. Take
Gilmore Girls
for instance. While I adored Jess, in the end, I wanted Rory to end up with Logan. My feelings are not very popular in my neck of the woods.
So instead of stressing about this topic, I decided to change it up just a little bit. Here are 10 characters that I initially disliked, but after contemplation and processing, realized they weren't quite as bad as I thought in the first go around. I still don't love all of them, but I've learned to appreciate them for who they are (or how they are written. Sometimes the characters are a little too real to me).
What's on your list? Happy reading!
**Now before you say anything, I know many if not all of these characters were going through some really horrible things, but that doesn't mean that I had to like them. And you'll notice a theme. I have trouble with whiners, and there are many a whiner in this bunch.
1) Noah - I'll Give You the Sun by Jandy Nelson
I loved Jude. And Jude loved Noah. So I came to appreciate Noah through her eyes. Got to admire his passion.
2) Adam - The Raven Boys by Maggie Stiefvater
Maybe it was a little because I adore Gansey so much, but Adam can be terribly selfish and stubborn. His break through in the courtroom in Blue Lily, Lily Blue was my favorite moment in the series though.
3) Austin - Grasshopper Jungle by Andrew Smith
I know many readers LOVE Andrew Smith. I am just not an enthusiast. And Austin drove me crazy throughout the book - this lost, indecisive boy. But he is extremely loyal, and despite myself, he stayed on my mind long after I had attempted to forget this book altogether.
4) Mal - Shadow and Bone by Leigh Bardugo
My heart belongs to the Darkling, and I would have LOVED to see Alina embarrass his craziness, but alas, she chose the boy from her past. He could have used some more character development, but he was loyal and steadfast until the end.
5) Dante - Aristotle and Dante Discover the Secrets of the Universe by Benjamin Alire Saenz
He was a very push know-it-all, and I have a hard time opening up to those characteristics. But you can't deny his feelings. I'll give him that.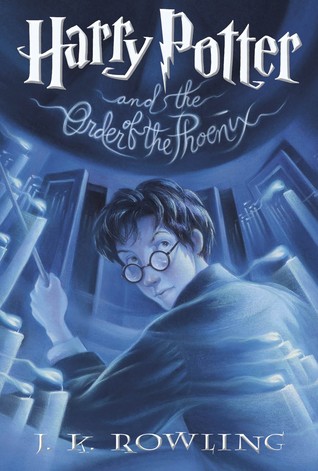 6) Harry Potter - Harry Potter and the Order of the Phoenix (specifically) by J.K. Rowling
I love Harry. I really do. But the teenage years during The Order were rough. I may have wanted Voldemort to end it early.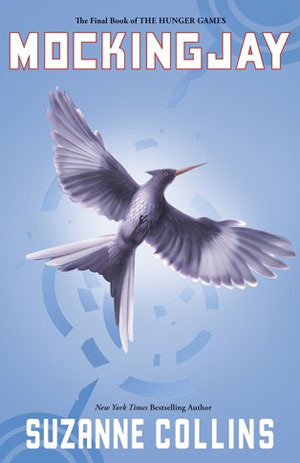 7) Katniss Everdeen - Mockingjay (specifically) by Suzanne Collins
Yes. Katniss endured more than any young protagonist should ever have to. But all of the crying in the closets got to be too much for me toward the end. I wanted her to be fierce and strong.
8) Frankie Landau-Banks - The Disreputable History of Frankie Landau-Banks by E. Lockhart
I'm all for girl-power, but Frankie's methods weren't my cup of tea. I don't really like feminism that is just a power-trip. Frankie felt she had something to prove, unfortunately the lesson came over a bit heavy handed.
9) Peter Pan - Peter Pan by Jim Barrie
Confession. I only came around because of the hilarious and adorable web series "The New Adventures of Peter and Wendy". Peter is a brat. But Peter is still just a boy look for attention, and I see a lot of Peter in the boys in my Teen Room on a daily basis. Sweet kids that just don't know how to seek out the right kind of attention.
10) Wren - Fangirl by Rainbow Rowell
Another very selfish character, going through a lot, but acting out at the expense of others. Yes, I feel for her, but I just so appreciated Cath that it was hard to care for Wren and her antics.