10 Books to Read if You're in the Mood to Escape
(Feature hosted by The Broke and the Bookish)
This was a fill-in-the-blank kind of list, which, for some reason always takes me a lot longer to put together. Maybe because sometimes I find it a bit hard to be decisive. And maybe because the joy of Top 10 Tuesdays is that the topic is already chosen for me. But a topic immediately came to mind when I read "books to read if you are in the mood for X".
We all read for different reasons. Some of us read to learn, choosing books that expand our knowledge on a topic and force us to look at the world in new ways. Others read to empathize, to have experiences outside of our little universes to better understand and appreciate the people around us. And others read to escape, to disappear in a story that we don't even really need to relate to. To go on a journey and, for a few short moments, leave our world behind.
I'm an escapist reader. This doesn't mean I don't appreciate quality literature or that I run away from books that might stretch me as a person, a woman, a member of society, a student of the world. But at the end of the day, the kind of book that makes me the happiest, is one that takes me into a different world.
Here are 10 of my favorite books that I like to escape into from time to time:
(But first - Jessica from Book Plots & Polka Dots and I took the Try It Tuesday challenge and share some of our favorites on a #TeenTalk at our library!)
1) The Princess Bride by William Goldman
"Fencing. Fighting. True Love. Strong Hate. Harsh Revenge. A Few Giants. Lots of Bad Men. Lots of Good Men. Five or Six Beautiful Women. Beasties Monstrous and Gentle. Some Swell Escapes and Captures. Death, Lies, Truth, Miracles, and a Little Sex." Yeah. This one has it all. Then you can always watch the movie :)
2) Harry Potter and the ALL OF THEM by J.K. Rowling
It's an epic journey about loyalty and friendship and courage, and it can be revisited over and over again. Everyone should explore the hallowed hallways of Hogwarts every once in awhile.
3) The Night Circus by Erin Morgenstern
It's atmospheric and romantic. It's whimsical and mysteries. It's dark and devastating. It's haunting and exciting. It's a circus that arrives without warning, and it's filled with magic.
4) Northanger Abby by Jane Austen
A escapist book about a girl who reads books and escapes. Fitting :)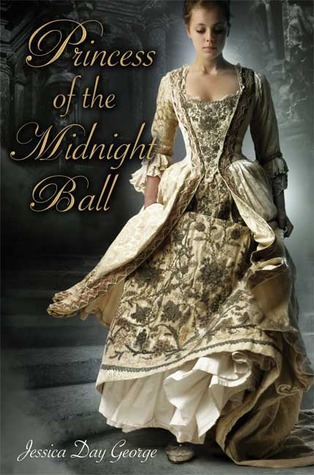 5) Princess of the Midnight Ball by Jessica Day George
A beautiful fairytale retelling that takes you to a horrible ball and the search for true love.
6) A Series of Unfortunate Events by Lemony Snicker
The series that brought me back to reading. An all-knowing narrator and three smart, brave, and resourceful children looking for a home.
7) Heist Society by Ally Carter
The Ocean's Eleven of teen lit. A daring heist by a handful of unbelievably talented and cunning teenagers. Intrigue and excitement galore!
8) Croak by Gina Damico
A punny good time about a teenage reaper in way over her head.
9) Enchanted by Alethea Kontis
Another fairytale retelling that will sweep you away. The youngest sibling to sisters named after the days of the week, Sunday is about to meet a prince.
10) The Affinity Bridge by George Mann
Steampunk meets Sherlock Holmes mixed with a fierce leading lady. Oh. And there are zombies. Enough said.
What's on your list?