(Feature hosted in The Broke and the Bookish)
Valentine's Day is right around the corner, which means a romantically themed Top Ten Tuesday! It's no secret that I'm a fan of sweet romantic stories. I'm the girl who went to see the new Nicholas Sparks movie on opening weekend. They're cheesy. They're often ridiculous. But they give you feels, and there's nothing wrong with that. The fantastic crew at The Broke and the Bookish provided some list options, and I went with a quotes one, because certain lines stay with you long after you finish a book. Here are a few of my swoon-worthy favorites.
What's on your list?
Happy reading!
1) "Sometimes I can't see myself when I'm with you. I can only just see you."
Tiger Lily by Jodi Lynn Anderson
2) "No matter where I went, I always knew my way back to you. You are my compass star."
For Darkness Shows the Stars by Diana Peterfreund
3) "You pierce my soul. I am half agony, half hope. Tell me not that I am too late, that such precious feelings are gone forever. I offer myself to you again with a heart even more your own than when you almost broke it, eight years and a half ago."
Persuasion by Jane Austen
4) "I'm saying I'm in love with you! I've been in love with you this whole bleeding year!"
Anna and the French Kiss by Stephanie Perkins
5) "He kissed her slowly. Everything went slowly so he could follow her temper, and search into her eyes. When they joined, her scent was brave and strong and certain.
Perry took it into himself, breathing her breath, feeling what she felt. He'd never known anything as right."
Under the Never Sky by Veronica Rossi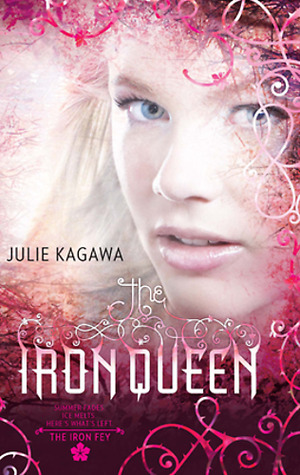 6) "Should even the world stand against her, my blade will be at her side. And should it fail to protect her, let my own existence be forfeit. This I swear, on my honor, my True Name, and my life. From this day on...'his voice went even softer, but I still heard it as though he whispered it into my ear. 'I am yours.'"
The Iron Queen by Julie Kagawa
7) "I was as unburdened as a piece of dandelion fluff, and he was the wind that stirred me about the world."
A Court of Thorns and Roses by Sarah J. Maas
8) "I wish you could be kissed, Jane,' he said. 'Because I would beg just one off you. Under all this.' He flailed an arm toward the stars."
The Dream Thieves by Maggie Stiefvater.
9) "Look at me. I choose you over everyone."
Fangirl by Rainbow Rowell
10) "I would have written you, myself, if I could put down in words everything I want to say to you. A sea of ink would not be enough."
The Night Circus by Erin Morgenstern