Top 10 Books I'd Want On A Deserted Island
Oh, to be deserted on a tropical island, preferably Jack Sparrow's rum-laden island, with a stack of good books and tons of suntan lotion. Sounds really nice as fall starts to creep toward winter and life at work gets busier and busier. So what ten books would I like to take with me on my island getaway?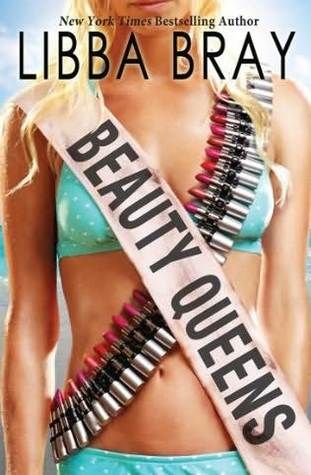 1) Beauty Queens by Libba Bray
Just in case the island is not, in fact, deserted,
and is instead the center of a giant conspiracy and I need
to be prepared to receive a ship full of reality
TV pirates. Just in case.
2) An Abundance of Katherines by John Green
Because it is a necessity to have at least one
John Green book to keep me laughing.
3) Ready Player One by Ernest Cline
For a little bit of digital adventure when things get really boring,
and I really start to miss my iPod.
4) Anna and the French Kiss by Stephanie Perkins
To warm my heart when I get sad.
5) To Kill A Mockingbird by Harper Lee
A familiar favorite about humanity and courage.
6) The Lord of the Rings by J.R.R. Tolkien
Since I might be in for the long haul, a long story to keep me occupied.
7) Hatchet by Gary Paulsen
If Brian can survive the Canadian wilderness,
maybe I'll be able to hang in there on my island until help comes.
8) Pirates! by Celia Rees
For a little historical fiction flavor.
9) 13 Little Blue Envelopes by Maureen Johnson
Because Johnson makes me laugh and this will have to
do if I don't have access to her tweets.
10) Moon Over Manifest - Clare Vanderpool
To laugh, to cry, to grow.