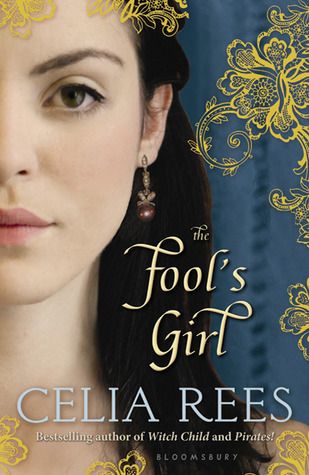 By Celia Rees
3 / 5 Gnomes
Young and beautiful Violetta may be of royal blood, but her kingdom is in shambles when she arrives in London on a mysterious mission. Her journey has been long and her adventures many, but it is not until she meets the playwright William Shakespeare that she gets to tell the entire story from beginning to end. Violetta and her comic companion, Feste, have come in search of an ancient holy relic that the evil Malvolio has stolen from their kingdom. But where will their remarkable quest—and their most unusual story—lead? In classic Celia Rees style, it is an engrossing journey, full of political intrigue, danger, and romance.
This wholly original story is spun from Shakespeare's Twelfth Night, and includes both folly and suspense that would make the Bard proud.
~Amazon Description~
I took a Shakespeare class in college. I have to admit it was a bit of a challenge for me, at least in the classroom setting. I loved the stories, the intrigue, the romance and comedy, but I hated the discussions on symbolism and metaphor. Can't a flower, just be a flower sometimes? Off topic, sorry...while I read a whole slew of plays that semester, I never made it to Twelfth Night, which is a shame really, because the story line has an array of great plot points. The Fool's Girl has a lot of important players: ambassadors, playwrights, dukes, lords, and corrupted clergy. Each person has a back-story which is important, and with so many characters and motives, the book was tricky to keep up with at times.
I'm a big fan of Celia Rees. I love her take on historical fiction. She expertly weaves real facts and places into imaginative plots, and uses strong, independent, intelligent young ladies as her protagonists. The Fool's Girl fits well on Ree's bookshelf of publications. Her heroine, Violetta, remains true to her cause, fighting to regain a relic that will bring hope back to her people. Instead of taking the easy out opportunities, she remains steadfast and courageous. The Fool's Girl was a fun, quick read that sweeps you back to Elizabethan England. Now I just need to tack Twelfth Night!