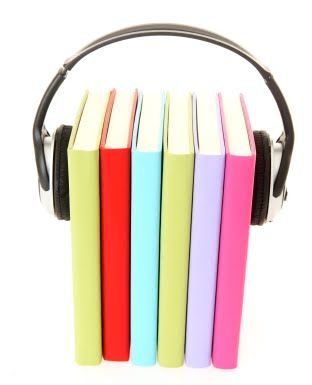 Having attended at least 100 concerts over the years, books that feature music are some of my favorites. They also provide some unique opportunities to connect reluctant readers to literature and plan some fun, different programs. Here's a list of some great books that bring the rock.
1. Lemonade Mouth by Mark Peter Hughes
(IL - Upper Grades, 800L, 352 pages)
A disparate group of high school students thrown together in detention form a band to play at a school talent show and end up competing with a wildly popular local rock band.
2. If I Stay by Gayle Foreman
(IL - Upper Grades, 830L, 280 pages)
While in a coma following an automobile accident that killed her parents and younger brother, seventeen-year-old Mia, a gifted cellist, weighs whether to live with her grief or join her family in death.
3. Amplified by Tara Kelly
(IL - Upper Grades, 550L, 304 pages)
When privileged seventeen-year-old Jasmine Kiss gets kicked out of her house by her father, she takes what is left of her meager savings and flees to Santa Cruz, California,to pursue her dream of becoming a rock musician.
4. The Disenchantments by Nina LaCour
(IL - Upper Grades, 308 pages)
Colby's post-high school plans have long been that he and his best friend Beth would tour with her band, then spend a year in Europe, but when she announces that she will start college just after the tour, Colby struggles to understand why she changed her mind and what losing her means for his future.
5. Born to Rock by Gordon Korman
(IL - Middle Grades +, 780L, 261 pages)
High school senior Leo Caraway, a conservative Republican, learns that his biological father is a punk rock legend.
6. Audrey, Wait! by Robin Benway
(IL - Upper Grades, 760L, 320 pages)
While trying to score a date with her cute co-worker at the Scooper Dooper, sixteen-year-old Audrey gains unwanted fame and celebrity status when her ex-boyfriend, a rock musician, records a breakup song about her that soars to the top of the Billboard charts.
7. Beat the Band by Don Calame
(IL - Upper Grades, 600L, 400 pages)
Paired with the infamous "Hot Dog" Helen for a health class presentation on safe sex, tenth-grader Coop tries to regain his "cool" by entering his musically challenged rock group in the "Battle of the Bands" competition.
8. Nick and Norah's Infinite Playlist by Rachel Cohn
(IL - Upper Grades, 1020L, 192 pages)
High school student Nick O'Leary, member of a rock band, meets college-bound Norah Silverberg and asks her to be his girlfriend for five minutes in order to avoid his ex-sweetheart.
9. Fat Kid Rules the World by K.L. Going
(IL - Upper Grades, 700L, 224 pages)
Seventeen-year-old Troy, depressed, suicidal, and weighing nearly 300 pounds, gets a new perspective on life when a homeless teenager who is a genius on guitar wants Troy to be the drummer in his rock band.
10. Just Listen by Sarah Dessen
(IL - Upper Grades, 810L, 384 pages)
Isolated from friends who believe the worst because she has not been truthful with them, sixteen-year-old Annabel finds an ally in classmate Owen, whose honesty and passion for music help her to face and share what really happened at the end-of-the-year party that changed her life.
11. King of the Creeps by Steven Banks
(IL - Middle Grades +, 169 pages)
When a nerdy, unpopular high school senior notices his resemblance to Bob Dylan, he leaves home for Greenwich Village, in 1963, to become a folk singer.
12. Things Hoped For by Andrew Clements
(IL - Middle Grades +, 770L, 176 pages)
Seventeen-year-old Gwen, who has been living with her grandfather in Manhattan while she attends music school, joins up with another music student to solve the mystery of her grandfather's sudden disappearance.
Music Program Ideas
Create a playlist for your favorite book
Name that tune or finish the lyrics
Music mediums through the ages (LPs, 8-tracks, Cassette Tapes, CDs)
Rock band contest using random items for instruments
Create your own CD covers or concert posters for musical books
Recycled crafts with cassette tapes and CDs